Greendragon sports products are a game changer for
anyone suffering from arthritis, muscle and joint pain or tightness.
Developed by myself with over 18 years as a sports injuries
therapist, this product is the solution to
one problem – creating a sports cream that actually
delivers heat! 
Ian Blewitt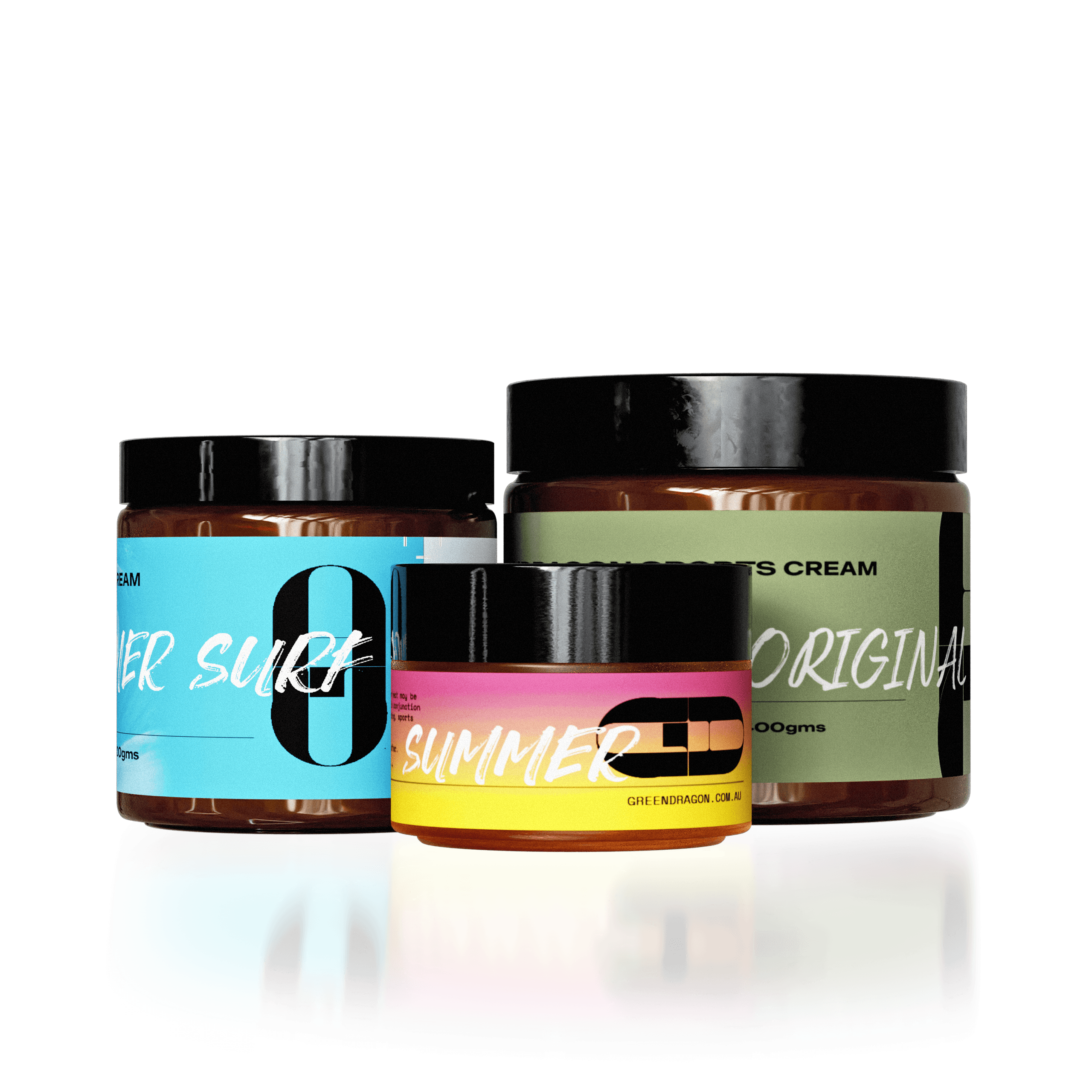 At the core of Greedragon is diversity and sustainability.
This is a product for the thinking person. From professional athletes, to the everyday person and everyone in between.
Start small, adjust and adapt with a heat that increases the more you train. A heat that lasts. Apply before, during after exercise. 
Australian made and owned, vegan-friendly, utilising natural plant-based ingredients.
Bring on the heat!
Used by professional athletes
My personal trainer put me onto Greendragon.
Nothing else like it!
Great Customer service too! Much appreciated.
I have servere osteo in my right hand, I use this cream morning and night it's great it relieves the pain with the heat from the cream
I will be getting the larger tub! It's made a huge difference to restless legs and getting some sleep with its relaxation properties (and I do not identify as an athlete!).
Thanks for making such a great prodcut.
Let's address some of the questions and comments about Greendragon we hear from time to time.
Apply with gloves or cotton wool balls and wash your hands thoroughly afterwards.
The "pouch 3 pack" is available globally to order here. Or contact us via ian@greendragon.com.au and we'll do our best to get Greendragon to you.
It's great, isn't it? We would love to discuss a reseller arrangement with you. Please email us at ian@greendragon.com.au
Heat is always a great way to relieve arthritic pain. Especially in the colder months. Applying 3 times a week can make a real difference.
Start moving. Greendragon syncs in with your metabolism. Wait five minutes for the cream to start to take effect – don't worry if you don't feel something immediately. How much you apply will make a difference but best to start off with less. 
No – but please keep it out of direct sunlight.